Warren Buffett sells off shares in US airlines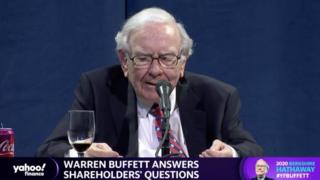 Billionaire investor Warren Buffett says his company Berkshire Hathaway has sold all of its shares in the four largest US airlines.
Speaking at the annual shareholders' meeting, Mr Buffett said "the world has changed" because of the coronavirus.
He then said he had been wrong to invest in the airline industry.
Mr Buffett's comments came just hours after Berkshire…