First arrest in HK as 'anti-protest' law kicks in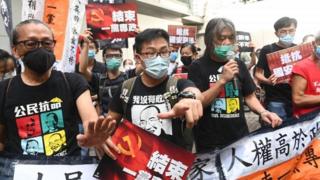 A man carrying a pro-independence flag has become the first person to be arrested in Hong Kong after a new "anti-protest" law, imposed by Beijing, came into effect, officials say.
Police have used pepper spray to disperse some protesters gathered to mark 23 years since British rule ended.
The national security law targets secession, subversion and terrorism with punishments up to life in prison.
Critics say it…